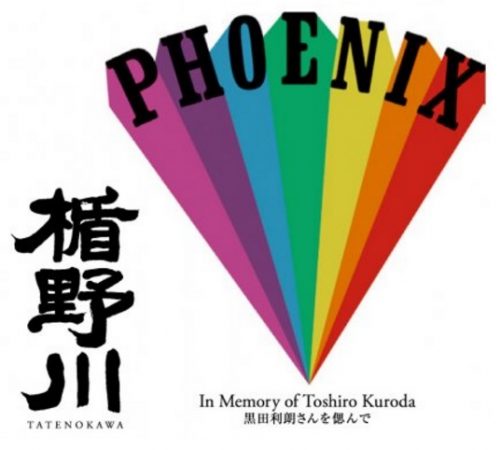 Tatenokawa Brewery has released a limited sake "Tatenokawa Junmai Daiginjo PHOENIX" on June 9th, 2017.  This sake was produced as a memorial sake for Mr. Toshiro Kuroda (former owner of sake/food shop and restaurant "Workshop ISSE" in Paris) who passed away on February 4th, 2017.  This sake is also an official Japanese sake of a French rock band "PHOENIX". 
Mr. Kuroda was a great sake expert introducing authentic high-quality sake and Japanese food products in Paris, and Mr. Christian Mazzalai of the band frequented the shop and showed great interest in sake, especially appreciating sake produced by Tatenokawa Brewery.  To show gratitude to Mr. Kuroda's activity, this special limited sake was created in collaboration with PHOENIX.
Sake: Tatenokawa Junmai Daiginjo PHOENIX
Size: 720ml
Alcohol %: 14-15%
Retail price: 2,000 JPY (including consumption tax)
This sake is sold exclusively at the following shops:
We are  Yokohama Kimijimaya in Yokohama Japan.
Our shops
*Please note that this sake cannot be shipped overseas.